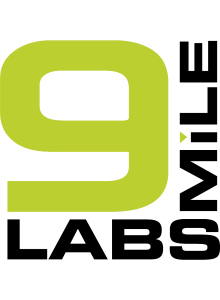 Milestone9 - The 9Mile Labs Demo Day
Washington State Convention Center
800 Convention Place, Seattle, WA, 98101
Thursday, November 20, 2014 2:00 pm until 6:00 pm
Organized by: 9Mile Labs (Contact)
Event Description
Milestone9 is here.
We are excited introduce our Fall 2014 teams. For the last 16 weeks Cohort III has been intensively focused on completing the 9Mile Labs Accelerator program. And now....
Graduation has arrived.
On November 20th these innovative B2B companies will take the stage to publicly launch their product. We want to invite you to come see these teams show off some of the hottest technologies in the Pacific Northwest.
---
Enjoy this sneak peak.
Want to be a part of the next Cohort IV Applications are open!
---
Our Keynote is Concur
Rajeev Singh, President and Chief Operating Officer at Concur
This Milestone9 features a fireside chat-keynote with Concur President and COO Rajeev Singh. Mr. Singh is one of the Pacific Northwest's most accomplished entrepreneurs, co-founding Concur in 1993 and leading to its acquisition by SAP in 2014. Mr. Singh serves on the boards of directors of Apptio, as well not-for-profit organizations Partnership for Learning, Seattle Children's Hospital, and SeeYourImpact.
---
Agenda
2:00 PM: Doors open
2:30 PM: Keynote and Company Presentations
4:30 PM: Networking, drinks and hors d'oeuvres
6:00 PM: Doors close
After party details will be given at the event
---
More information on the program and application process is online at www.9milelabs.com.
---
Event Contacts